Sandra Evertson Relics and Artifacts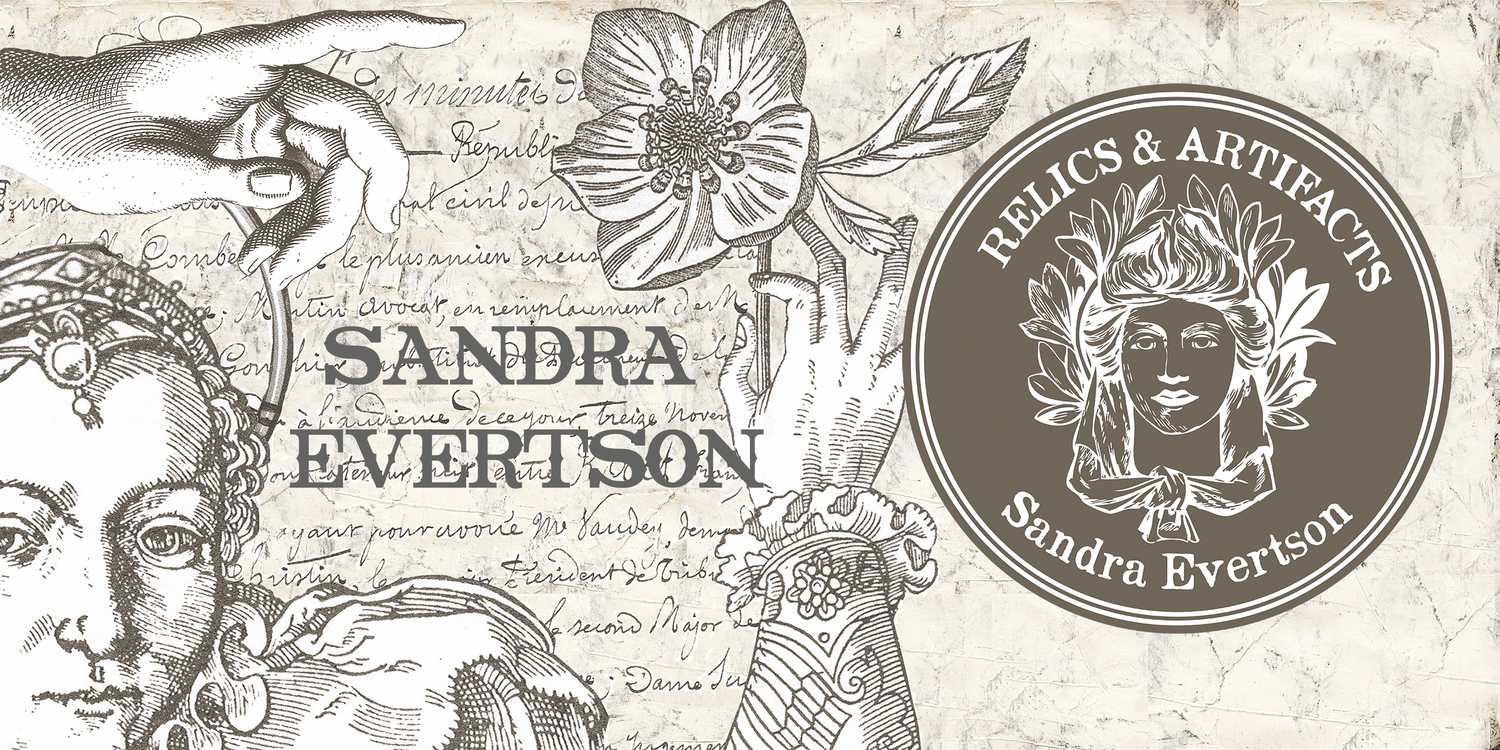 The idea for RELICS & ARTIFACTS Matte Craft Blanks comes from a nearly obsessive impulse to collect. I've been a gatherer all my life. I have several curiosity cabinets with shelves full of unusual antique oddments lying side by side, broken statuary fragments, ornate Spanish ex votos, 18th century French military medals, sacred Mexican Milagros, Roman intaglios, finely carved cameos and the list goes on… treasures I've collected from every corner of the earth and even some lost pirates bounty recovered from the ocean depths like the Caravaca double cross which came from a long ago sunken vessel in Spain.
I derive inspiration from a habit of rearranging these pieces into different groupings, adding new objects as I discover them. This creative ritual is where the idea originated for my craft blanks. Handcrafted molds taken directly from my originals. Castings are created and refined into timeless curated arrangements ready to be reimagined in any number of unique and beautiful ways.
Embellish with your favorite medium… painting, stamping, decoupage, glitters, rhinestones, even solder, anything you can dream up can be applied to these craft blanks to create your own museum worthy collection. I want to inspire craft artisans to create uncommonly wonderful and dramatic things to decorate their lives. Perfect for Jewelry, Multimedia and Home Decor.